Safety, Value, Professionalism.
Chimney cleaning and repair New Mexico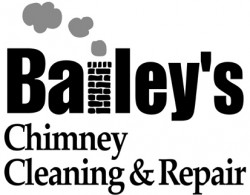 Bailey's Chimney Cleaning and Repair New Mexico is a company built on a set of core values:  Integrity, Safety, Value, Respect, Positive Growth, and Making a Difference.
Bailey's is a proud sponsor of the San Isidro 2014 Harvest Run, a benefit for the Food Depot. Our team ran the 5k fun run on Sept 20th.
We are the premier chimney service company in New Mexico.  Utilizing state of the art Smart-Scan technology, we video and photograph the inside of every fireplace chimney we sweep, because your safety and the safety of your loved ones is the most important thing in the world.
We have offices in Santa Fe (505) 988-2771 and Taos (575) 770-7769. We have been servicing, installing, and inspecting chimneys, fireplaces, and wood stoves for 18 years. Certified by the Chimney Safety Institute of America in both chimney and dryer vent service, we are also a member of the National Chimney Sweep Guild.  
We are the only company in New Mexico authorized to sell and install Heat Shield, state of the art chimney relining technology.  You can learn about this revolutionary product at www.cecurechimney.com.  
Our investment in training, certification credentials, and constant improvement represents our comittment to conducting our business in such a way that will improve the standing of the chimney service industry in the areas where we work for years to come.


Testimonials