We sold and installed these three rain caps. The caps we carry are stainless steel. We painted these black at the client's request. These chimney rain caps have a lifetime warranty. Chimney caps serve three main purposes: they keep critters out, keep rain and snow out and therefore makes the chimney last longer, and the keep embers from flying out the top of the chimney. We carry these chimney caps on all our trucks.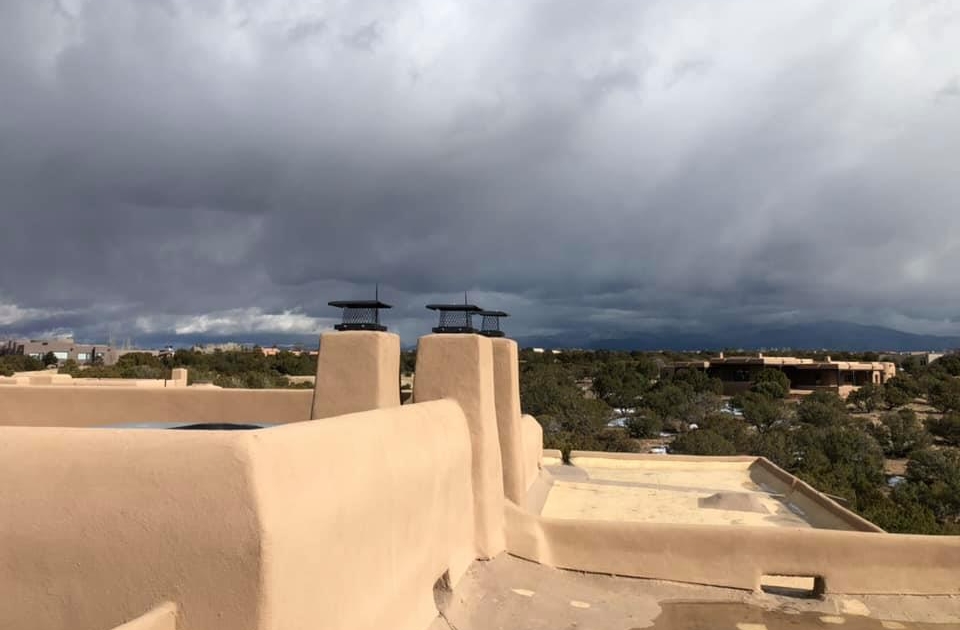 Santa Fe 505-988-2771 / Taos 575-770-7769
Mailing Address
1470 Paseo Del Pueblo Norte (Unit #2)
El Prado, NM 87529
baileyschimney@gmail.com
If we don't pick up right away, send a text for the quickest response. We do our best to answer the phone when it rings, but if we can't pick up we check our voicemail at least once a day.
Los Alamos customers, please call the Santa Fe office.