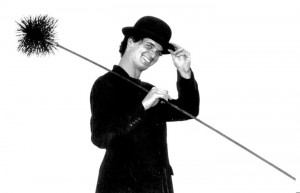 By Justin Bailey
At Bailey's Chimney Cleaning and Repair, September of 2014 revenues showed growth of 135 percent over September 2013. That means we doubled, and then some. This amazing growth is due to our fantastic team of technicians, to our dynamic office manager, Doreenda Martinez, and to our many customers, who believe in great value for great service.
I would like to take a moment to express my gratitude to our team and our customers, now that we are in the thick of peak busy season.
Also we would like to welcome the newest addition to our field team, technician in training Marci Olsen.
We hired Marci because, out of all the applicants for the position, she was the best fit with the core values that are the foundation of our business.