Ben Nuhn brings a wealth of creative and technical knowledge and experience to Bailey's. We like to hire creative people with technical expertise, because they tend to have lots of practice focussing their attention like a laser to accomplish a task, which enables them to easily enter the "flow" state. Another one of our outstanding new hires on track to become a certified tech, Ben hails from Austin, TX, and is fun to work with because while on the drive to the job he can tell stories about all kinds of great underground songwriters from Austin.
On his second or third day we stacked and assembled 6 sets of scaffolding in a single tower, which we ratcheted to the chimney to keep it (the scaffold) from falling over.
John Sauter (featured earlier in the thread of posts on this page) and I were in our harnesses with the fall protection gear all set up, attached to our ropes as John ferried stuff up to me on top. We all wore our climbing helmets. Lucas got right to it, bringing us whatever we needed before we knew we needed it. We were installing a giant chase cover on what surely must be the highest chimney in White Rock, NM.
We are proud that we attract accomplished, smart folks like Ben Nuhn to our business. Great people enjoy being a part of the winning team!
(And we now offer health care benefits, along with paid time off to our awesome staff.)
–Justin Bailey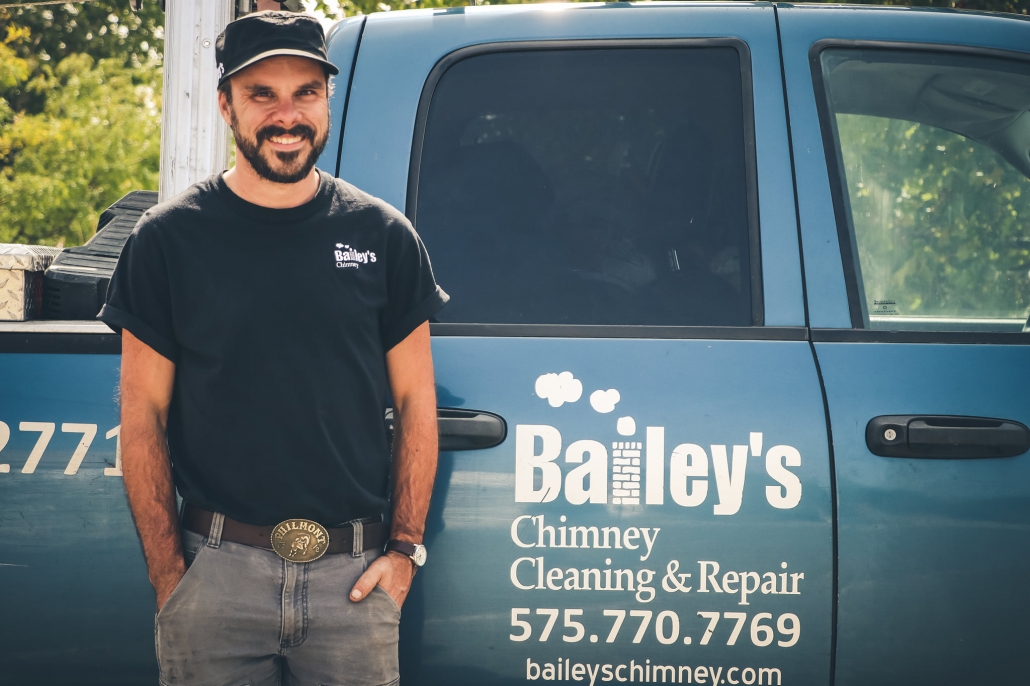 https://baileyschimney.com/wp-content/uploads/2020/09/120126352_3343415929085752_6364997154897737332_o.jpg
1365
2048
jheveron
https://baileyschimney.com/wp-content/uploads/2017/09/Chimney_service_Taos_Santa_Fe.png
jheveron
2020-09-28 04:38:54
2020-09-28 04:48:31
Ben Nuhn brings - creative and technical knowledge and experience