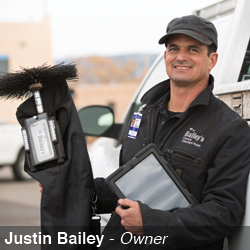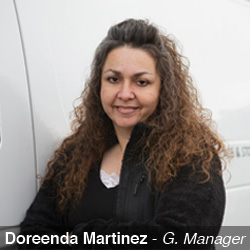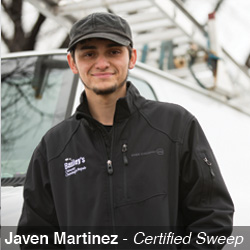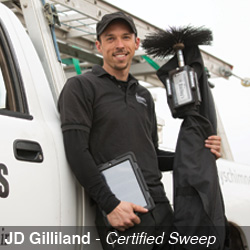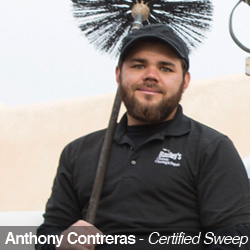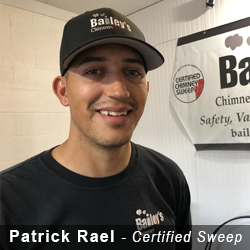 Integrity: Everything we do comes from a point of integrity. We strive for constant transparency and honesty in our dealings with customers, employees, and vendors. There is no hidden agenda.
Safety: The safety of our workers and our customers is top priority. Our workers are covered by workers comp insurance and we carry a general liability insurance policy for $2 million. Certificates of insurance are available upon request. Our workers are trained thoroughly in safety measures for all jobs, from a chimney cleaning to a fireplace restoration to a wood stove installation.
Respect: We respect your home and your time. We take the time to listen to your concerns. We do everything in our power to leave your home cleaner than we found it. We make a point to call you when we are on our way to your house. We strive to treat our staff, customers, and vendors with respect every single day.
Service: We love to be of service. Service is a calling as well as a vocation. Our business and our passion is to serve our customers. Being of service is what we live for.
Value: When there are issues with the performance or safety of an appliance or fireplace, we strive to solve the problem in the most economical way possible. The best solution is often the simplest solution. When it comes to trouble-shooting, we are able to do testing and calculations to determine the exact cause of the problem before we set about doing any repairs. We always strive to provide our customers with options.
Making a Difference: We make a difference by providing good jobs for good people, at wages and salaries people can live on with dignity. We make a difference by protecting and adding value to the properties of our customers. We make a difference by helping to look after the health, wellbeing, and safety of our customers. We make a difference with charitable contributions to local and international organizations such as The Food Depot, Amigos Bravos, Doctors Without Borders, UNICEF, and many others.
The Story Of Bailey's Chimney By Justin Bailey
After squandering the family fortune, My grandfather, Lou Rose, came to Taos, New Mexico with my 95 year old great grandmother. I was a little kid then. Grandpa Lou was a small man, barely over five feet.
He'd spent his life playing golf, chasing women, and spending money. He'd never had a job and he was 65 years old. A friend of his opened a wood stove store, so Lou attended some workshops and seminars and got certified to install wood stoves. His chimney certification was the first credential he'd ever gotten. He pulled together enough dough to buy a van at an auction and some second-hand tools. He became Taos' main wood stove installer/chimney sweep. I think he was the first certified chimney technician in New Mexico. He became a legend. People couldn't believe a guy his age would climb up and down ladders, cut holes in their roofs, and worm his way through attics.
And he loved it. He enjoyed installing stoves more than he'd ever liked playing golf. He was proud to be doing something useful. In his later years he finally was lucky enough to experience the joy of doing service.
His customers adored him. I remember one old guy in Angel Fire, whose chimney I was working on, said to me, If you're even half the man he was, you should be alright. Lou had installed his stove.
And so the chimney business is intertwined with a family redemption story, for me. We still service some of those installs my grandfather did 35 years ago. They are perfectly done. I hold myself to that standard when I install stoves.
Lou died when I was 18. When I was 25 I was looking for job, looking to learn a trade, and a guy named Wade Elston was looking to hire and train a chimney sweep. As soon as I told him who my grandfather had been, Wade offered me the job. He taught me the basics of chimney cleaning. That was 21 years ago.
In 2001 I started my own chimney business and called it Bailey's Chimney Cleaning & Repair. I had an old Toyota 84 pickup, some tools, and one of those voice mail services where you call in and check your messages. That same year, after an 8 year absence, I also went back to college to finish my degree. I was certified by the Chimney Safety Institute of America (CSIA,) and within a couple of years I'd build up a base of customers and gotten my diploma from UNM, summa cum laude. But none of the jobs available to a new college grad seemed as appealing as running my own business in Taos.
I bought a fixer upper house, wrote a regular column for a newspaper, and settled in.
Chimney work is a trade, and the trade has come a long way since then. The equipment and the procedures are a lot more advanced than they were in 1995, when I had my first chimney job. It isn't just a guy with a chimney brush any more. Any trade, like plumbing, painting or electrical requires a lot of training, experience, and specialized equipment to do it right. Codes and standards change often, and we keep up with them.
Since 2011, when I expanded my business into Santa Fe, our business has grown and progressed. With a staff of 4 certified chimney sweeps, a fleet of four service vehicles, a full time office manager and a team of assistants, we have moved to the forefront the the industry in New Mexico.
In 2014, we retooled our fleet, replacing all of our equipment with the most up to date gear, redesigned our work flow process, and equipped each of our chimney sweeps with an ipad. When doing fireplace chimney cleanings, we now put a camera in every chimney, to better look after your safety. Our technicians are all CSIA (Chimney Safety Institute of America) certified, and they do a maximum of four service calls per day, so they can take more time to do more thorough inspections. Since then our business has seen phenomenal growth and success.
The last time I checked csia.org certified chimney sweep locator tool (in July of 2016), we were the only company in Taos or Santa Fe that offered CSIA certified chimney service. We are the only company to attend the annual National Chimney Sweeps Guild conferences. We were the first company in New Mexico to attain the CSIA certification in dryer vents. We are the only chimney service company that belongs to the Santa Fe Area of Association of Homebuilders, and we are New Mexico's only member of the Masonry Heater Association of North America.