Chris Privette is one of the best technical/construction problem solvers I've had the chance to work with. I knew he was a keeper when he and Pat Rael (featured elsewhere in this thread) in a chimney restoration job, had to replace a portion of combustible wood-frame wall with metal studs for the fireplace to meet clearance requirements. Chris figured out a way to remove the wood frame wall without disturbing the exterior plaster–not a single crack. This saved his crew two entire days of labor that would have been needed to replace and match the exterior stucco if we had done it the old fashioned way. Meanwhile, the customer was beyond thrilled that her exterior plaster was unblemished. I stopped by and saw it myself. If I didn't see it with my own eyes I wouldn't have believed it could be done.
This is Chris' third year with Bailey's, and his first season as leader of a dedicated installation crew. He installs chimney liners, does restorations, installs class A chimney and connectors for wood stoves, and even has prefab fireplace change-out on his upcoming schedule.
Chris is driving biggest, strongest truck in our fleet: a 4×4 Dodge Ram 2500 pickup with crew cab and 8 ft bed.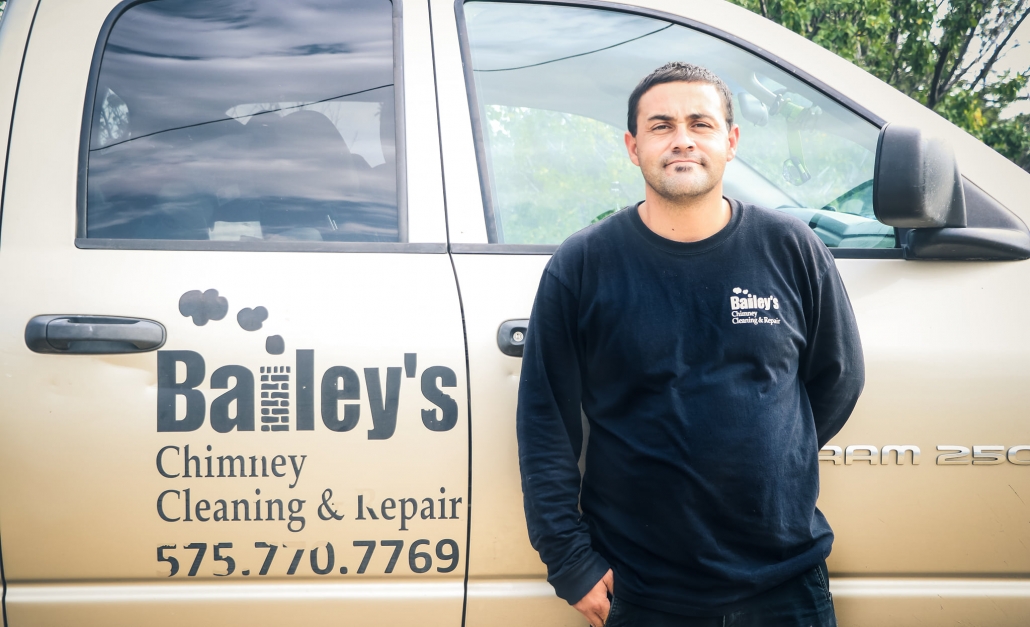 https://baileyschimney.com/wp-content/uploads/2020/09/119993835_3343605455733466_9146686651132301746_o.jpg
1246
2048
jheveron
https://baileyschimney.com/wp-content/uploads/2017/09/Chimney_service_Taos_Santa_Fe.png
jheveron
2020-09-26 04:34:50
2020-09-28 04:37:08
Chris Privette - technical/construction problem solver